Trade Breakdown: Toronto/New Jersey
Updated: November 23, 2015
Alright, Let's take a look:
To: Toronto
To: New Jersey

Zemgus Girgensons
NJ 1st/YR21
Nikita Tryamkin [Propspect]
What does New Jersey get?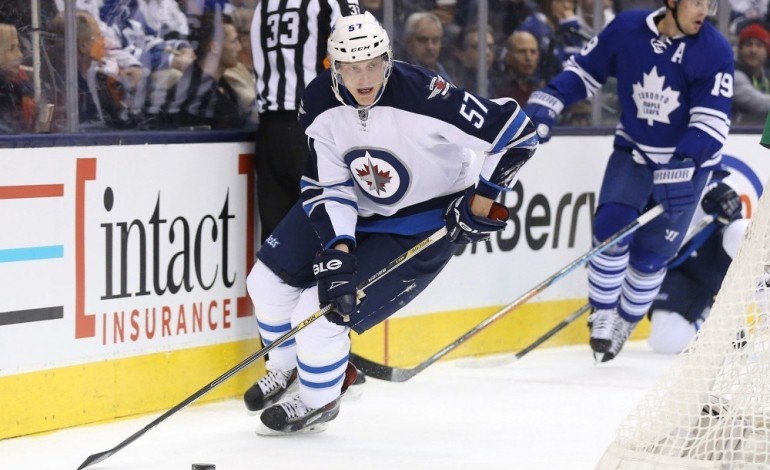 NJ Gets a rock solid, twenty-five year old top pairing defender with high offensive potential. Given contract negotiations in Winnipeg, or even trade rumours Myers is in a positive position moving forward. Myers immediately bolsters New Jersey's somewhat lacking defense core and gives him a great top two pairing with Roman Josi.
What does Toronto get?
In moving JT Miller earlier, Toronto lost their eventual 3rd line center. Needing to fill that slot they targeted Zemgus Girgensons. Never going to be an offensive dynamo, Girgensons has shown glimpses of his potential but is in a bit of a rough situation in Buffalo. With all the offensive additions [Kane, Eichel, O'Reilly] he's been relegated to more of a shut-down guy. Regardless, there's potential there. Plus he might have the coolest name in the NHL.
In addition to Girgensons, Toronto receives NJ's first round pick in the Year 21 Entry Draft. While there is a slight chance that this becomes a lotto pick, it is highly doubtful. New Jersey [Currently 8th] is poised to continue making improvements to their roster prior to the deadline while teams like Winnipeg [currently 10th] and the New York Islanders [Currently 7th] look to be sellers, thus, the pick will most likely end up being in the 18th-20th overall position, if not worse.
Nikita Tryamkin, the twenty-one year old Russian defender is a mountain of a man. Standing 6'7 and ~230lbs he's a smooth skating defender that is often said to be a tough stay-at-home type of player. However, he has a cannon of a shot [pretty common for giants] so there's always hope. Biggest concern is the Russian factor. Finishing his final year in his KHL contract, 2016 will be a better identifier of whether or not he comes over the pond to begin his NHL career. In reality, it's a serious concern as he will most definitely earned more money playing in the KHL compared to an entry level contract in the AHL. Even if he comes over, he's very much a boom-or-bust prospect, this article might be the only time you year his name.